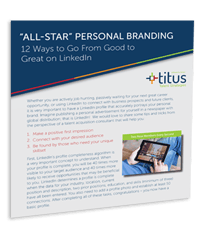 These steps on how to improve your presence on LinkedIn will give you the edge to succeed in today's competitive job market.
It is essential that individuals utilize free career-focused tools, like LinkedIn, to connect with fellow peers, prospects, employers and more.
Market yourself properly and your opportunities are limitless.