An engineering recruiter can be a key partner in finding your next job. But remember, not all recruiters have a candidate's best interests in mind–some just want to make their next placement and move on. To make the next move in your career the right one, follow these guidelines to learn how to identify a skilled engineering recruiter who will help you achieve your goals.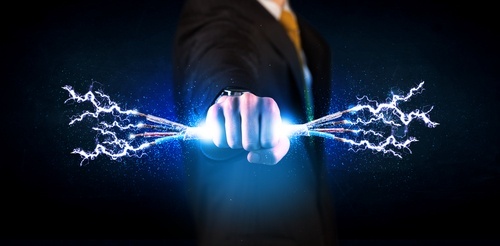 A recruiter's job is to find the best opportunity for you. They should only bring you jobs in your area of expertise and that interest you. If you are only looking for a permanent position and they keep bringing you contract opportunities, they are not the right person to help you. Are they bringing you jobs that feature engineering buzz words, but don't draw on your unique skills? That's a red flag too.
Look for a recruiter who understands what you do and sources jobs that match your skills. In some cases, you may be able to find recruiters who possess an engineering background. Recruiters who have worked in their field for many years, are technical by nature, and have gained insider knowledge by recruiting other engineering candidates can also be a good fit.
Before you agree to work with someone, make sure they really understand the company that is hiring, including company culture. Too many recruiters focus on finding a candidate with the right skill set and sideline issues of cultural fit that impact your daily quality of life. A strong recruiter should be able to send you positions that match your preferred work environment, whether you want a small company where everyone works on individual projects or a large firm where teamwork is the rule.
Finally, a talented engineering recruiter will be able to work with your stated salary requirements. Top recruiters will know the engineering industry including specialties, and they will have an understanding of the current market in your preferred geographic location. A recruiter will show you only positions that meet your salary range and can even help you negotiate a starting salary.
Don't just work with the first recruiter you meet–ask questions that show you how this recruiter can help you get ahead in your career. If you can, be selective about the recruiter you pick—­you'll be much happier in the long run.